Where to find the best forklift sales and hire in Oxford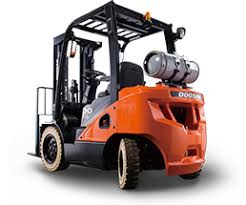 If you run a warehousing operation in the West Midlands, you will undoubtedly value the smooth operation of your forklift fleet. If for any reason one of your trucks is inoperable, unless you've got stand- bys available, your workflow will be severely disrupted. But by sourcing forklift sales and hire in Oxford through West Mercia Fork Trucks, you can minimise this threat.
Why trust West Mercia for forklift sales and hire in Oxford?
West Mercia is the leading supplier of forklifts in Oxford. With over 45 years' worth of experience in all things Forklift, no one does it better. If you are experiencing problems with your current forklift truck supplier or you are starting up a new operation in or around Oxford and have a need for forklift trucks, you should get in touch with us here at West Mercia.
Whatever application you have in mind, internal use or external, or a mixture of both, we have the equipment you need. Short-distance or long-distance traversing, West Mercia can offer you the optimum solution.
Doosan forklift trucks excel against all others
Forklift trucks are great workhorses. Given a top brand forklift truck that is regularly serviced and maintained, it will carry on giving you reliable service for many years. That's why, when you are in the market for a new forklift truck, we unreservedly recommend Doosan.
Founded in 1896 and now employing more than 38,500 people across 33 different countries, Doosan leads the world in forklift truck manufacture. Such is its unrivalled reputation when it comes to new forklift trucks, Doosan is the only brand we stock.
Whether your application is best suited to diesel, electric or LPG – counterbalance or reach – West Mercia Fork Trucks will meet your requirements, not only in terms of new or used Forklift trucks but in terms reliability and customer service too.
Will a used forklift truck be a better investment?
New forklift trucks are an excellent investment, but you may find that an approved used vehicle will better suit your needs. Here at West Mercia Fork Trucks, we stock a comprehensive range of all types and brands of used forklifts, including Doosan, Daewoo, Caterpillar, Komatsu, Linde, Shangli, TCM, and Toyota.
Whatever the brand, when you by a used forklift from us, you get guaranteed quality. All our used trucks come with a 1-year LOLER certificate and extended warranties.
Perhaps forklift hire is your best option?
With cash being tight for some businesses, more and more companies are going down the forklift hire route. Whether it is short- or long-term hire, you won't get a better deal than through West Mercia Trucks. If you are not sure what the best option is for your business, one of our experienced consultants would be happy to visit your premises, survey your operation and make recommendations.
Our unparalleled service drives our reputation as the best provider of forklift sales and hire in Oxford. If there is one specific thing that is attributable to our rise to become the best provider of forklift sales and hire in Oxford, it is the superb customer service that we provide. Repairs, spares and servicing, are all part of the package when you choose West Mercia Fork Trucks to be your forklift partner. Contact us today on 0121 522 2211 or email us at [email protected].